Staff Profiles
Tom Nicholas
I have been a CPA for 37 years and my experience includes working for international and local CPA firms and Co-Owner, CFO, and General Manager of business for 20 of those years. I opened my CPA firm in 2008 and specialize in business consulting and tax planning for small businesses and individuals.
My philosophy is to do the very best job for all of my customers and I enjoy assistant management in gathering the information to make informed business decisions. Throughout my career I have been involved in many situations that have given me a good base of knowledge to be a trusted advisor.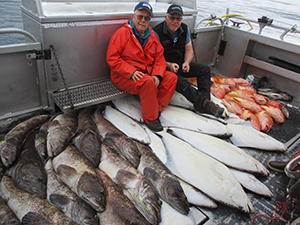 I am also very busy in my personal life. I am married with 3 children and 4 grandchildren that take me on camping, fishing, hiking, and skiing adventures that keep my personal life as busy as my business life. Whether I am fishing on the ocean, skiing deep powder, hiking up a mountain or taking a road trip through Alaska, I enjoy life and the people who join me in our adventures.
---
Stephanie Stringer
I am originally from Reno, Nevada, but moved to Washington in the fall of 2016. Currently, I live on a family-run farm in Adna, Washington. My husband and I, along with our daughters, love working with the animals and watching our market garden grow. Farming has been our dream for many years, and it has been a blessing to see it come to fruition over the past couple of years.
I started working for the firm in January 2022. Before that, I owned my own bookkeeping business and worked for a consulting firm helping companies and local governments with product development and implementation. I graduated summa cum laude from Grand Canyon University with a bachelor's degree in Business Administration and Accounting.
My experience in bookkeeping and consulting has helped me settle in nicely here at the firm. My work includes bookkeeping, payroll, teaching, and tax preparation. I enjoy everything about accounting, but, by far, my favorite thing to do is bank reconciliations. While I have only been here for a short time, I have come to enjoy my work here. The environment and staff are great to work with, and I am constantly learning new things, which helps me provide better service to my clients.