Staff Profiles
Tom Nicholas
I have been a CPA for 37 years and my experience includes working for international and local CPA firms and Co-Owner, CFO, and General Manager of business for 20 of those years. I opened my CPA firm in 2008 and specialize in business consulting and tax planning for small businesses and individuals.
My philosophy is to do the very best job for all of my customers and I enjoy assistant management in gathering the information to make informed business decisions. Throughout my career I have been involved in many situations that have given me a good base of knowledge to be a trusted advisor.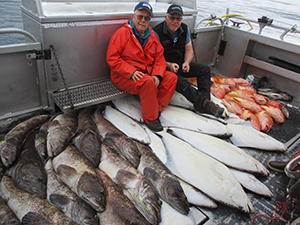 I am also very busy in my personal life. I am married with 3 children and 4 grandchildren that take me on camping, fishing, hiking, and skiing adventures that keep my personal life as busy as my business life. Whether I am fishing on the ocean, skiing deep powder, hiking up a mountain or taking a road trip through Alaska, I enjoy life and the people who join me in our adventures.
---
Stephanie Stringer
I am originally from Reno, Nevada, but moved to Washington in the fall of 2016. Currently, I live on a family-run farm in Adna, Washington. My husband and I, along with our daughters, love working with the animals and watching our market garden grow. Farming has been our dream for many years, and it has been a blessing to see it come to fruition over the past couple of years.
I started working for the firm in January 2022. Before that, I owned my own bookkeeping business and worked for a consulting firm helping companies and local governments with product development and implementation. I graduated summa cum laude from Grand Canyon University with a bachelor's degree in Business Administration and Accounting.
My experience in bookkeeping and consulting has helped me settle in nicely here at the firm. My work includes bookkeeping, payroll, teaching, and tax preparation. I enjoy everything about accounting, but, by far, my favorite thing to do is bank reconciliations. While I have only been here for a short time, I have come to enjoy my work here. The environment and staff are great to work with, and I am constantly learning new things, which helps me provide better service to my clients.
---
Ariel Moran
Hi, my name is Ariel, and I will be the person you see when you walk in our office.
I am a mom of two and wife for almost 13 years.  I was fortunate to be able to leave my position at Sterling Savings Bank when my daughter was born and change my job title to Stay At Home Mom.  After a couple years, the idea of mamma working became a thing, but I decided to quit pursuing when I found out I was pregnant with baby #2.  Years went by and when my son started preschool, along came a great opportunity to get back into the work force as an Administrative Assistant in a Real Estate Office.  It was the best transition back to work with the part time position.  In October of 2022 I left, just shy of 5 full years and here I am ready to take in all there is to learn in this accounting world.
Fun Facts: we recently bought a travel trailer and all I want to do is use the thing!  We try to glamp as much as we can year-round.  I would love to travel but until kiddos are either old enough to stay home or out of school to take the time to go, my wish list of destinations continues to grow.  I also love to craft!  Why buy that item when I can spend ten times as much on the materials and make it myself? Hahaha
I can't wait to greet you 😉 Hope to see you soon