Staff Profiles
Tom Nicholas
I have been a CPA for 37 years and my experience includes working for international and local CPA firms and Co-Owner, CFO, and General Manager of business for 20 of those years. I opened my CPA firm in 2008 and specialize in business consulting and tax planning for small businesses and individuals.
My philosophy is to do the very best job for all of my customers and I enjoy assistant management in gathering the information to make informed business decisions. Throughout my career I have been involved in many situations that have given me a good base of knowledge to be a trusted advisor.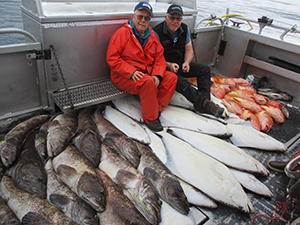 I am also very busy in my personal life. I am married with 3 children and 4 grandchildren that take me on camping, fishing, hiking, and skiing adventures that keep my personal life as busy as my business life. Whether I am fishing on the ocean, skiing deep powder, hiking up a mountain or taking a road trip through Alaska, I enjoy life and the people who join me in our adventures.
---
Adrienne Alexander
I have been employed by Tom Nicholas CPA for seven years, and have 30 years of experience in accounting, including the controller of a large firm with over 500 employees.
My experience in the business world has given me the ability to process accounting data accurately and efficiently. I enjoy meeting with clients and using my knowledge to assist them in making good business decisions.
I am married and have two great grandchildren and give grandchildren. We enjoy taking our grandchildren to the beach and on family trips to Disneyland and Disney World.
---
Leslie Vazquez
I am 21 years old and I have been employed with Tom for about a year now. I have graduated from South Puget Sound Community College and am now attending the University of Washington Tacoma for my master's degree in accounting. My goals are to attend and graduate Milgard school of Business within the next five years.
Working here will help further my education as well as have a chance to practice with real world experience while attending classes. My contribution to this firm is my education, being bilingual, fast learning, and well organized.
When I am not working or studying, I enjoy my free time with my family as well as significant other. We enjoy hiking outdoors, taking trips to my hometown Eugene, Oregon, going shopping or just staying inside watching movies.